High-Quality Instruction on Aromatherapy
ALBERTA AROMATHERAPY INSTITUTE in Edmonton, AB is the destination for aromatherapy education. Headed by Lauren F. Niles, our learning center provides high-quality instruction to alternative medicine professionals, natural cures enthusiasts, and health-conscious consumers that wish to develop their knowledge and skills in aromatherapy. Our mission is to deliver top-notch programs that help learners reach their goals and realize their full potentials.
Get Superior Aromatherapy Education
Improve your health and lifestyle by practicing aromatherapy at home. Advance your career as a therapist by further developing your aromatherapy knowledge and skills. Do all these and more with the help of ALBERTA AROMATHERAPY INSTITUTE! Enroll today to receive superior aromatherapy education.
Our Aromatherapy School's Story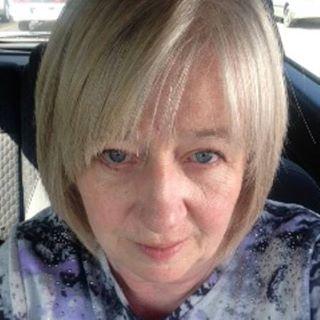 My story with aromatherapy all started in 1994, with the vast knowledge of herbs and aromas at a clinical practice called "Self-Heal Herbal Centre" in Edmonton, AB.

The professionals at the Self Heal Herbal Centre clinic consisted of Naturopath Dr. R. Pearman, Herbalist R. Rogers, BSc and self-taught Aroma Therapist Laurie Rogers. Robert Rogers, now a Grant McEwan instructor, practiced his skills and knowledge with weekly herbal and aromatherapy classes to the public while I was employed at the clinic. It was a unique shop with a purpose to help clients start their self-care journey for a lifetime. And that is exactly how my employment and self-care program with aromatherapy and herbs started in 1994 – it was an amazing, new world for me. And my questions were answered, and many more even today!

By 2003, my need to learn more about aromatherapy started my global two-year research. I graduated in July 2006 from an aromatherapy program offered at WCIA (BC). Bev is the owner of WCIA and was part of the board of BCAOA for 10 years since its inception, while I stepped into this history in 2004 here in Alberta. I was exploring the wonders of aromas and felt I was in good hands to learn from Bev's vast knowledge.

In 2004, I attended the Alberta School Board: Metro Continuing Education, which became the next step to learn how to do workshops. After 33 hours of classes, I had a basis to start teaching adults the wonders of nature's gifts for our daily wellness. By 2009, ALBERTA AROMATHERAPY INSTITUTE was founded and recognized by the Natural Health Practitioners of Canada (NHPC), and by 2015, we created continuing education courses.

Today, as a full-time teacher/owner of ALBERTA AROMATHERAPY INSTITUTE
We have created 5 workshops online for Aroma points | Meridian certificate courses for continuing education for associations: NHPC, and MTAA.

the Aromatherapy Program (660 hours) and also include the continuing education credits courses which includes the Aroma points workshops online now for the Aromatherapy Certificate (660 hours). Monthly. payment program for each season/elements (Fall, Winter, Spring, Summer, Late summer).
Warm Regards,

Laurie Niles,

Aromatherapist